– The Durdane Trilogy (The Faceless Man, The Brave Free Men, The Asutra) – Jack Vance. This is a trilogy that really, really should have ended with the second book. Or at least, had a hard-handed editor crack down on Vance, who allowed his cynicism and (apparent) dislike of the main character invalidate that hero's entire arc, work, and struggles.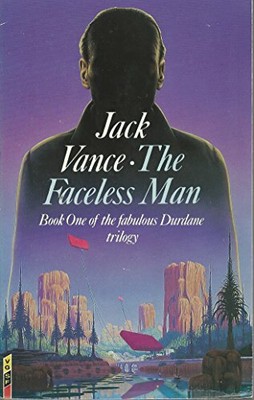 Books 1 and 2 set up a subtle parallel between the main hero, Gastel Etzwane, and the two most prominent supporting leads: the mysterious and neutral Ifness, and the fraught Jerd Finnerack. When Etzwane is a young boy, fleeing from mortal danger, he encounters Ifness–who (bound by a strict policy of neutrality!) refuses to help. Later, when Etzwane encounters Ifness again as an adult, Ifness–ostensibly for reasons of sheer pragmatism but, potentially, also as a subconscious or semi-conscious atonement–makes Etzwane his accomplice and sets the reins of power in his hands, before exiting stage left in the fashion of mysterious mentors.
Meanwhile, when Etzwane was also a boy, he did a great harm to Jerd Finnerack, who was attempting to help him; and when he is able to, recruits Finnerack as his assistant…and sets the reins of power in his hands.
Etzwane is not particularly bitter against the man who harmed him, or at least can control the desire to act on his dislike; Finnerack is, and might–or might not. The conflict between the two grows throughout book 2 as they both increase their abilities–Finnerack more so than Etzwane, and Finnerack with decreasing stability. It is one of the driving sources of tension in Book 2, as our heroes  clash even while they are attempting to unify the planet and destroy the barbarian hordes of invaders. –with heroic, protagonistic success, but not without incident–
And then, Ifness comes back and takes over (the neutrality policy has changed! Now his actions are, it is
revealed, motivated by a desire to embarass and displace his superiors), and Gastel Etzwane's time, efforts, sacrifice, struggles, worries, plans, and battles are completely forgotten or negated; Jerd Finnerack is destroyed as a character with an almost cruel abruptness. Several fairly important plot threads are completely abandoned in order to make this work. Worse still, this is all done together with a bait-and-switch moment that was aggravating just on the surface of it.
Still, Book 2 provides an overall satisfactory conclusion to the problems of the world Durdane and its leadership, and the journey of the boy Mur, aka Gastel Etzwane, the musician who became its leader.
The way Book 3 ends makes me assume Vance was forced to write another chapter just for the sake of it, disliked the obligation, and decided to deliberately make the readers suffer. Here's how: he takes a bunch of standard SF tropes and our hero…and then (with malicious intent!) applies "Except Now Reality Happens" to what should be very simple tropes. Planetary barbarians capture spaceship to rescue their womenfolk!….ship is recaptured after a brief siege because the barbarians can't make it go anywhere, up down or around, and all survivors (did we mention they started killing each other after a week or so, including the named characters that were specifically pointed out as knowing the odds and the risks of a rescue mission and went for it anyway because they loved their daughters) are enslaved along with the girls. Again, it's not in the content–it's in the execution; and it's in the denouement, which is infuriating all on its own without adding the additional insult that it does have.
Will you look at that, turns out I did have something to say about this book. I think it sucked.
As far as the good stuff goes: Books 1 and 2 for the most part are standard and I did like them: they have characters, character arcs, development, motives, and a plot that allows the characters to be proactive and effective. Book 1 Etzwane is largely motivated by trying to redeem his mother's slave-indenture, making his mother one of the more prominent female characters in the pulp scifi galaxy. And she's a rather good character as well. Might have to make a "mothers in SF" post one of these days. And I will say that that's an OK cover to book 3. If only it had a good book to cover. Damnit.
– The Blue World – Jack Vance – See, Vance did know how to write pulp-action scifi. He just had to layer it in elaborate worldbuilding and add sly layers of humorous backstory. I read this one as a palate cleanser. (Literally: I stayed awake another two hours to read it, just to get The Asutra out of my head.)
– Spinning Silver – Naomi Novik – This one has definitely entered the rotation as one of my go-to relax reads, and I'm glad to say it's held up on each repeat.
– The Fifth Elephant – Terry Pratchett – "Vimes in Uberwald will be more amusing than an amorous armadillo in a bowling alley."