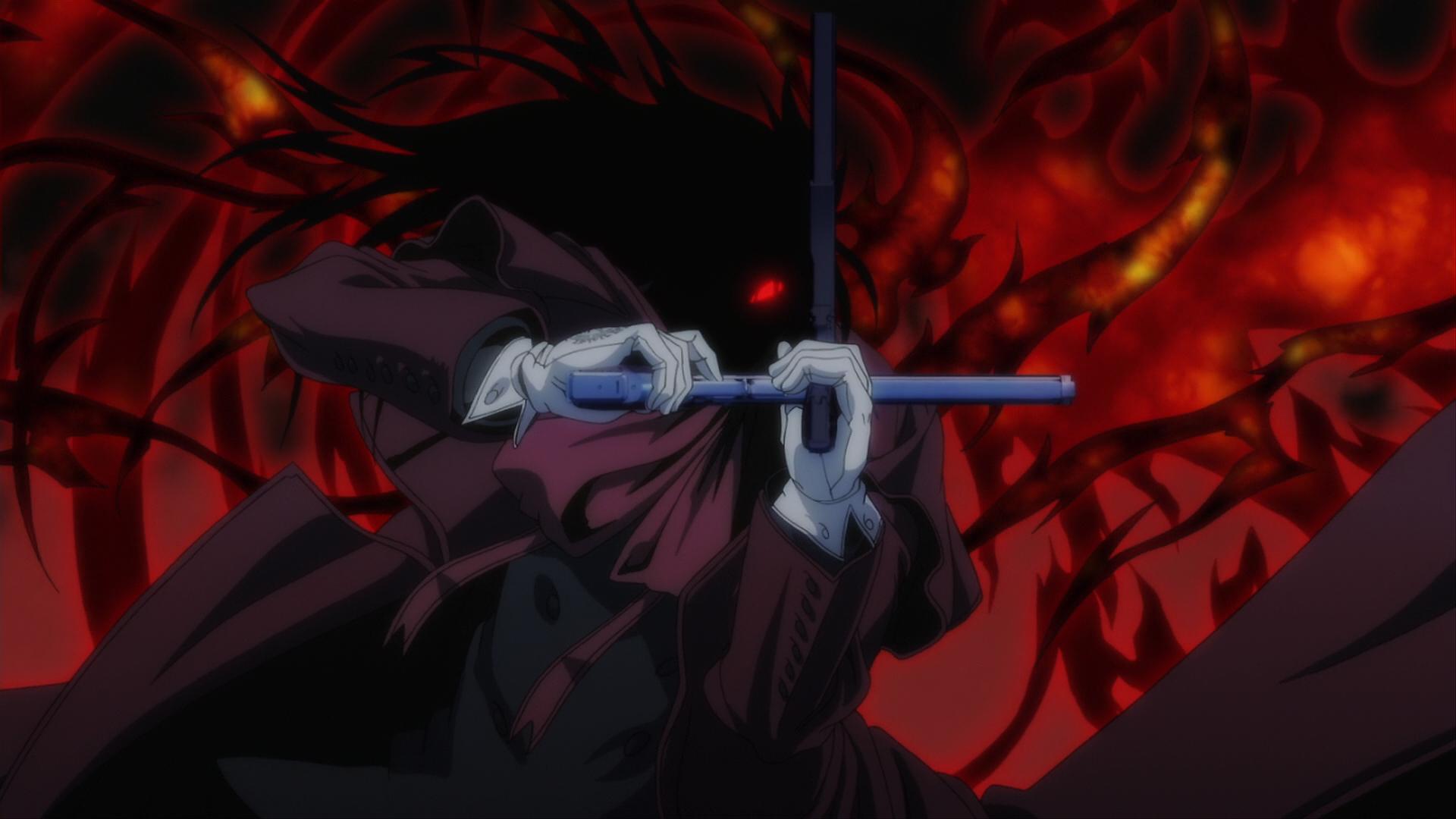 (Alucard is watching Adventure Time in his room)
(TV suddenly explodes as Luke enters.)
Alucard: That was a 70-inch… plasma screen TV. (smacks his lips and inhales deeply) So… how can I help you?
Luke: You must be the great Alucard…
Alucard: 'Suup.
Luke: I've heard quite a lot about you.
Alucard: Oh, really?
Luke: The nightwalker…who glides through oceans of blood… beyond human, a monster whose power radiates with a darkness that casts a shadow on darkness itself—
Alucard: Oh, you dirty bitch! Work the shaft!
Luke: …Excuse you?
Alucard: Oh, I'm sorry, I like the dirty talk when someone's sucking my dick.
Luke: Perhaps I should just skip to my point. My name is Luke Valentine.
Alucard: And I'm Carmen Sandiego. Guess where I am.
Luke: I'm trying to have a serious conversation with you here.
Alucard: Oh, so am I, and I'm failing, and I'm sorry for that. It's just that I'm so agitated, because this blond little shit just strolled into my room, destroyed my 70-inch plasma TV, and is trying to impress me like I'm his alcoholic father.
(Both draw and point their guns at each other's heads from point-blank range)
Alucard: Be a sport and grab Daddy another beer, would you?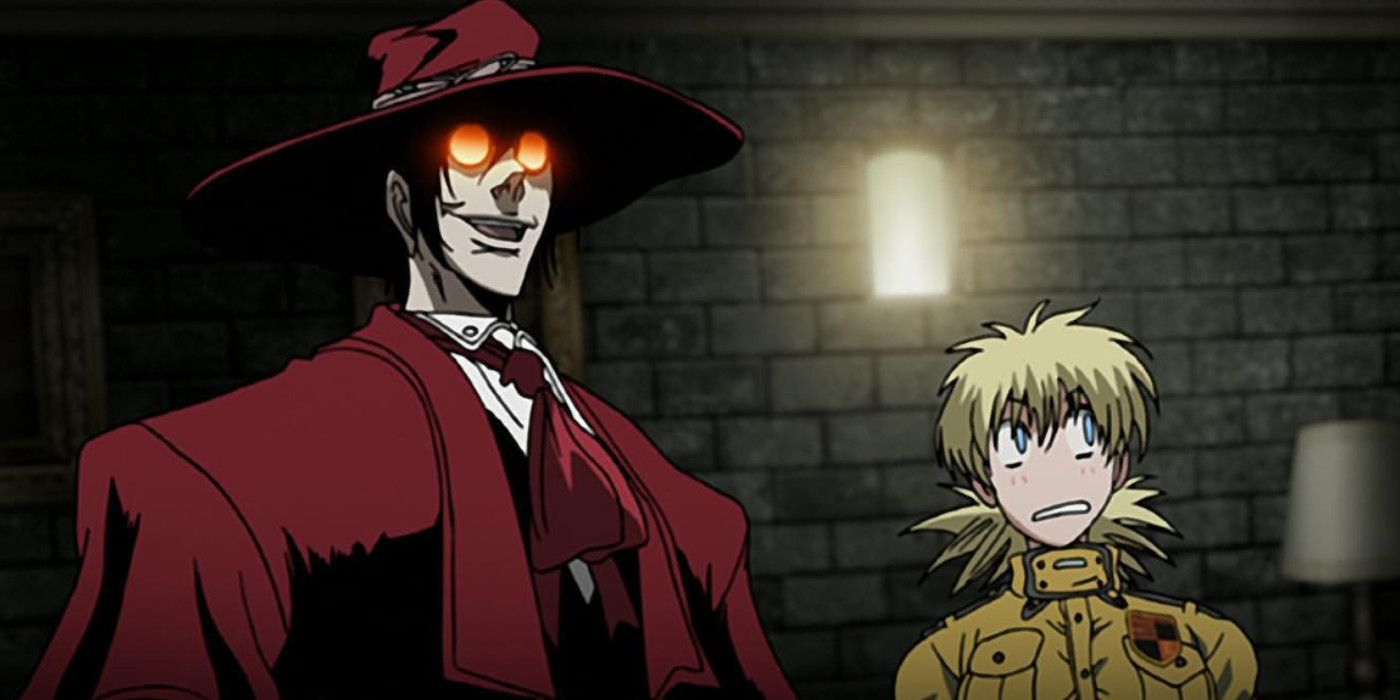 I'm also highly partial to:
Alucard

: Get that bitch a cannon! Bitches 

love

 cannons!
And,
Alucard: BITCH I EAT PEOPLE!
And, 
TV Announcer: The terrorist duo inside is comprised of a young British woman and some Ozzy Osbourne-looking motherfucker…
But the thing that, at the end of the day, makes
this show actually kind of worth it (I mean…arguably….) is the fact that, aside from being completely consistent
with the characters'….somewhat exaggerated….personalities for shits and giggles throughout, it
still
knows when to sober up and take matters seriously. So when our big-tittied police girl has lost her arm, her eyes, her love interest, her duty post, and almost her sanity–not to mention that Nazi vampires have overrun London, and the Catholic Church, Mexican Inquisition, and the Salvation Army decided to "kill them all and let God sort them out"–we get a scene that is very genuine, emotional, and meaningful. 
Alucard: Listen to me, Draculina! You are so much stronger than you let yourself be!

Seras: (sobbing) 'Ow do you know?!

Alucard: Because behind those eyes, I saw something I lost long ago: the will to live. Now, stop running from who you are. Confront it! Embrace it! And go for its fucking throat. Like a REAL FUCKING VAMPIRE!
Honestly, I hate secret government organizations that hunt supernatural threats, I hate vampires, and I hate sexy vampires….but thing is, so does everyone in this show, including the secret government organization and the sexy vampires. Put that together with oodles of stylized violence, fancy costumes, drama, melodrama, angst, blacked-out silhouettes with glowing/reflective eyes, guns, violence, more violence, no seriously the amount of anime gorn is what kept me from watching either the original or the abridged series for the longest time–you can't get better than this. And I mean either the original, which plays things absolutely seriously, or…y'know, this version, which doesn't.
Rated:
Anderson: Time the fuck out! If we're doing this — and WE ARE DOING THIS — I'm not gonna come swinging at DRACULA! I'M KILLING ALUCARD!
Dracula: You do know that it's just my name spelled–